You've heard about cryptocurrencies. Maybe you've read some of the guides on this site. You've decided to buy some. But how do you do that? This guide will walk you through the process of buying your first crypto.
Getting a Wallet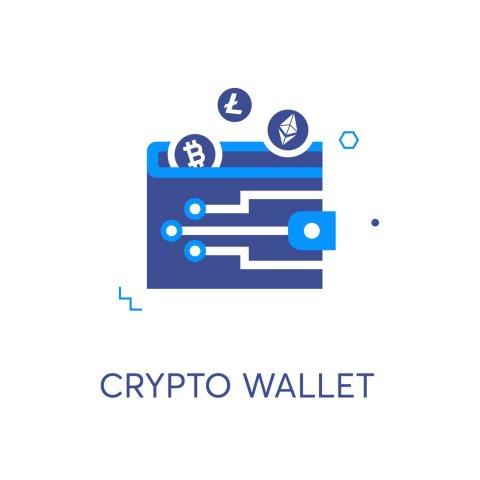 Most people use a wallet when they're planning on carrying around most types of currency. In cryptocurrency, there is less of a choice if you want to buy crypto, you need a cryptocurrency wallet. Unlike your other wallets, cryptocurrency wallets aren't something that you have to carry around. They're a program or web service that handles all of your interactions with the blockchain for you.
You'll have a private and a public key that define your identity on the blockchain. Unsurprisingly, your private key has to be kept private. Anyone who has it can sign transactions on your behalf, meaning that they can send all of your cryptocurrency from your wallet to theirs (and there is not getting it back then). Your public key is your identity on the blockchain. It's most similar to your email address when using Paypal, anyone with your public key can send you money.  A good wallet program will secure your private key for you, let you easily perform transactions, and make it easy for you to share your public key with others so that they can send you money.
Luckily, cryptocurrency wallets are free and easy to get. Where you go to download one depends on the cryptocurrency that you want to purchase. If you're planning on investing in Bitcoin, visit https://blockchain.info/wallet/ to sign up for a Bitcoin wallet. Ethereum wallets are available at https://www.myetherwallet.com/. Both systems are designed to be user-friendly, so take a few minutes to familiarize yourself with them before moving to the next step. If you prefer a one-stop shop solution, other wallets exist to allow users to store multiple cryptocurrencies in a single wallet. You can easily find options using Google or your favorite search engine. When looking for a cryptocurrency wallet, the security of your private key and convenience of transactions are the most important things to consider. One option is Binance, which provides support for a wide variety of different cryptocurrencies.